Feedback
Burkhard Koch - Pistenkuh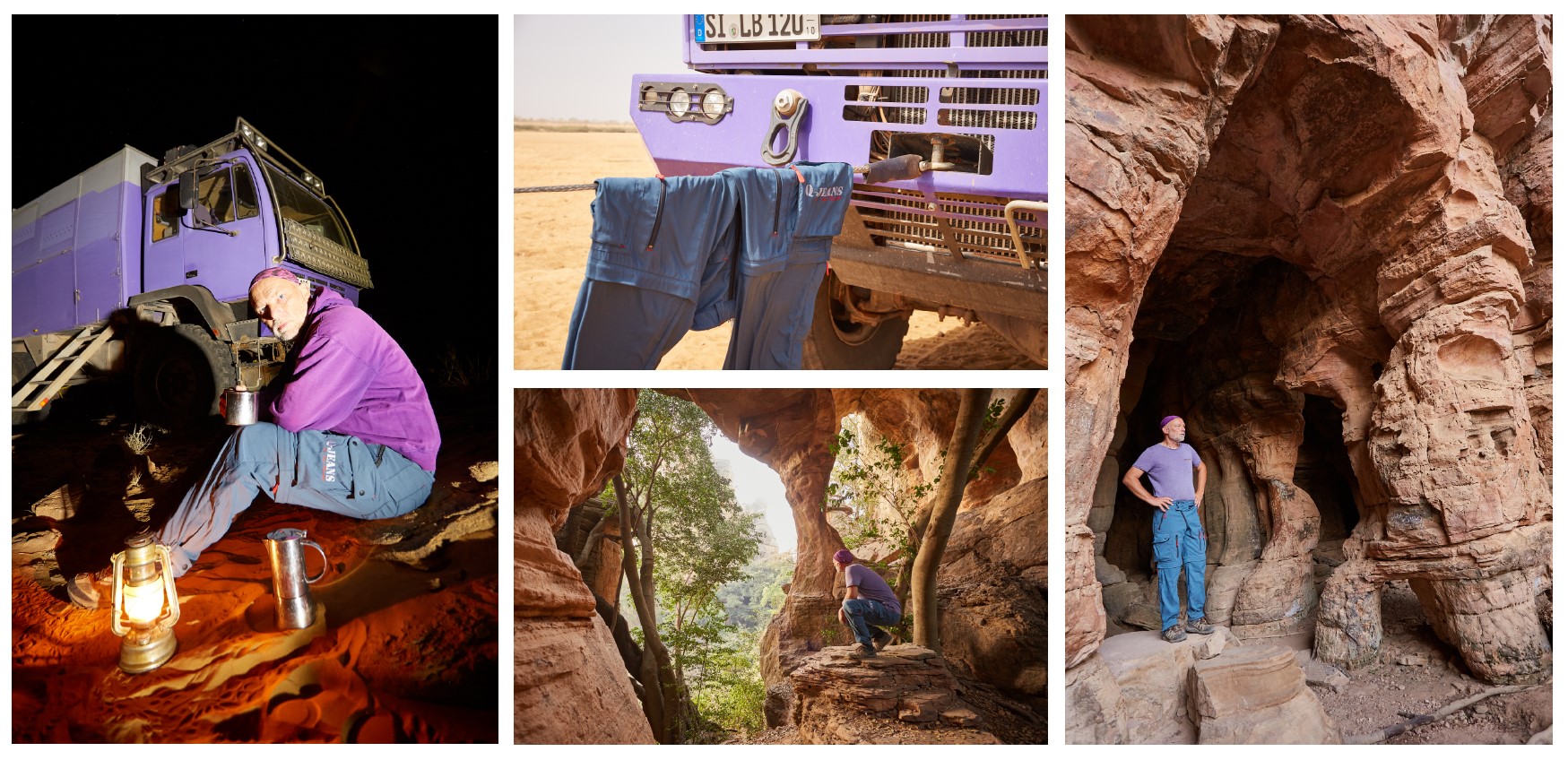 "Here, test the Q-Jeans on your next expedition. I don't want to read a nice text afterwards, but would like hear your honest opinion." "Okay, the next trip crosses the Sahara, leads via Mali to the highlands of Guinea and back again. It will be a hot desert tour on which I'll take the pants with me." At first I was skeptical, fearing that the heavy trousers would be too warm for the heat of the Sahara and that the zippers would quickly fail their service in the sand. Overall, the pants has (at first glance) uncomfortable wearing properties, mainly because of the unusual zipper in the crotch. The trousers were used under extreme conditions for six months and not one problem I expected occurred. You never feel the distinctive zipper, which extends from the front to the back. Long car rides, eternally long sitting on hard wooden benches in African police and border offices or in the sand around the campfire are comfortable. The numerous zippers are extremely robust. Even lying in the sand, for example during maintenance work on the vehicle, they can be opened and closed with one hand to get out the mobile phone for a photo. It never jams or hooks. And that brings me to the big advantages of pants: the many pockets and possibilities. The pockets are large, partly divided several times which makes the trousers so practical: Each part has its place, no searching and rummaging, no annoyance that the paper map is 5mm too wide for the leg pocket. It really is a pair of trousers from practice for practice. The fabric is heavy, yes, but it is also extremely robust. I slid down rock walls on the bottom of my pants and you can't see it in my pants after washing. I walked through thorny undergrowth, without holes and pulled threads in the fabric. My conclusion: An extremely robust and practical pair of trousers, which you will probably see on more and more expeditions in the future.
---
Norbert L.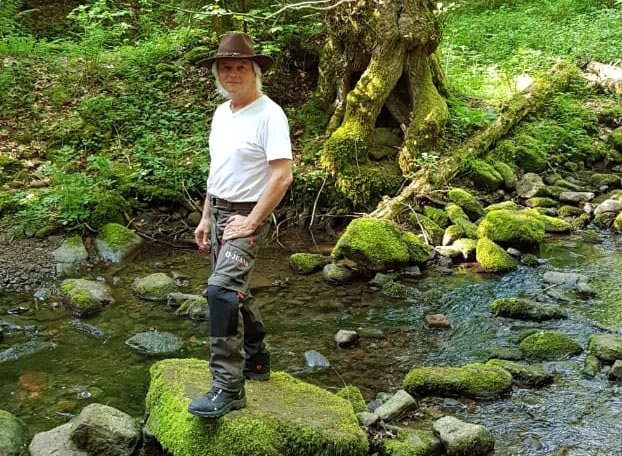 At the beginning of the year, it was time for a new pair of outdoor pants. By chance I came across the new brand Q-Jeans. The design and the ideas behind it appealed to me and so I bought one. In the last few weeks, the pants were able to convince me during my outdoor tours, especially regarding wearing comfort. Since I am a person who likes to have everything with me, be it my hunting knife or just mobile phone, purse and one or the other small stuff, the Q-Jeans Outdoor Extreme could score with its many different pockets, including the specially designed mobile phone case. The weather was not always too tingling. Between warm and humid and cool-rainy everything was there. Since the pants are water-repellent and have integrated ventilation slots and removable lower legs, I was able to adapt to the weather conditions at any time with just a few simple steps. But the best thing is the full-length zipper. That's why I got these pants, because finally someone has thought about the many situations in which all pants that have been on the market so far do not really perform well. This has proven to be THE perfect solution!

I would perhaps like to see a wider choice of colors, e.g. in black and blue. Conclusion: All in all, the pants really keep what they promise! Super durable and comfortable to wear. I hope that the lighter summer version will soon be on the market, because in the meantime I don't want to wear any other pants.
---
Matthias Jeschke, Leader of the MAN Rheinmetall High Altitude Expedition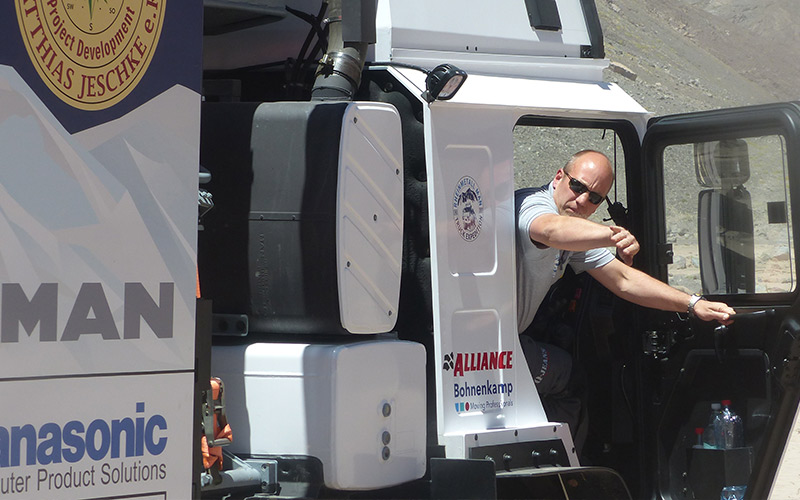 Dear Michael Bosetti,

Following our joint expedition in October, November and December 2017, I would like to thank you and Andrea for all your commitment, but above all congratulate you on your product, the Q-Jeans Outback Extreme.

You as an inventor and producer of the "Q-Jeans" has not only my utmost respect, you have impressed me not only with the enthusiasm for your design idea but also with product quality beyond measure.

During the Rheinmetall MAN High Altitude Truck Expedition, I had the opportunity to put your latest "Outback Extreme Q-Jeans" as expedition equipment through their paces. For more than 10 weeks, the endurance test ran every day and under all conceivable circumstances. Be it during hours of acclimatization hikes, in every conceivable expedition situation, in all assembly work, camp set-up and dismantling, in every driving situation, in work assignments of all kinds and basically in every extreme situation during all the weeks.

During use I have never spared your pants from excessive use nor paid attention to integrity – quite the opposite. No matter how dirty it was, no matter how dusty, wet or sharp-edged it was, no matter how cold or warm it was, no matter if I had to crawl on the "bottom of my pants" or scrape over stones with my knees and legs, no matter if oil, water, grease or drinks ran over my pants, no matter if I had to go through snow, ice or volcanic rock fields,  no matter if the bags were filled with expedition tools, food or drink... ALWAYS the Q-Jeans endured much more than you had already promised me anyway.

Without any restriction I can say: the Q-Jeans Outback Extreme is the best outdoor and action pants I have ever used.

Many thanks at this point for the opportunity to wear the "toughest".
To anyone who has in mind to be outdoor, I can only recommend the Q-Jeans Outback Extreme as used by during our expeditions!
---
Wolfgang Weigl, participant of the MAN Rheinmetall High Altitude Expedition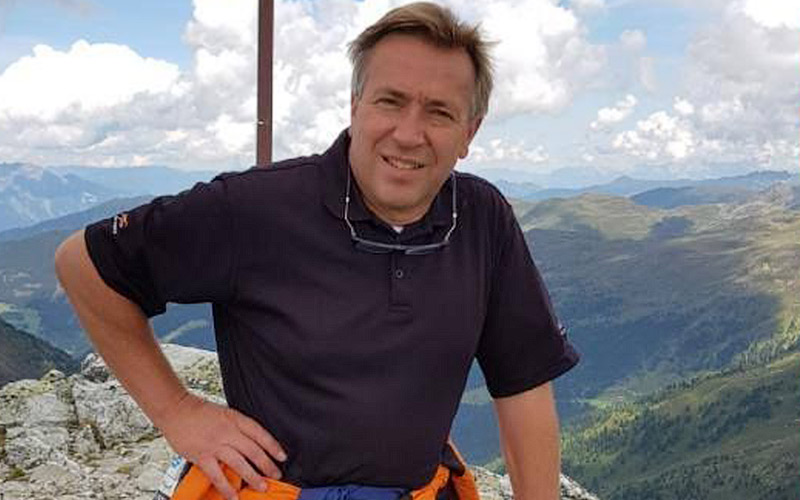 Congratulations on the overall idea of Q-Jeans!

Curious and with a good portion of skepticism, I was one of the first to test the Q-Jeans Outback intensively.
They were in continuous use for several weeks under really tough conditions, i.e. not only in the sporty trekking area, but also in all kinds of tough environments. And all this in temperature ranges from +20 to -20 degrees Celsius with partially extreme stormy conditions.

In summary, I can definitely confirm that the outback model can keep up with the best and most expensive hard-shell expedition pants available on the market, which I have been using for many years.

A very, very great performance for a new product.

Under the most adverse conditions (cold, storm, thick gloves, etc.) I have especially come to appreciate the asymmetrical, waterproof zipper for performing certain "necessities".

The convenient one-hand operation is not only absolutely ingenious in the outback.
Just as super practical are the position and size of the smartphone case, which allows super-fast, one-handed access, even with gloves, with any posture.

Recently, the pants have also proven best for skiing.

I wish you and your active team every success in the further implementation of this great idea.
---
Axel Wolf Bierbaum, Kameramann der MAN Rheinmetall High Altitude Expedition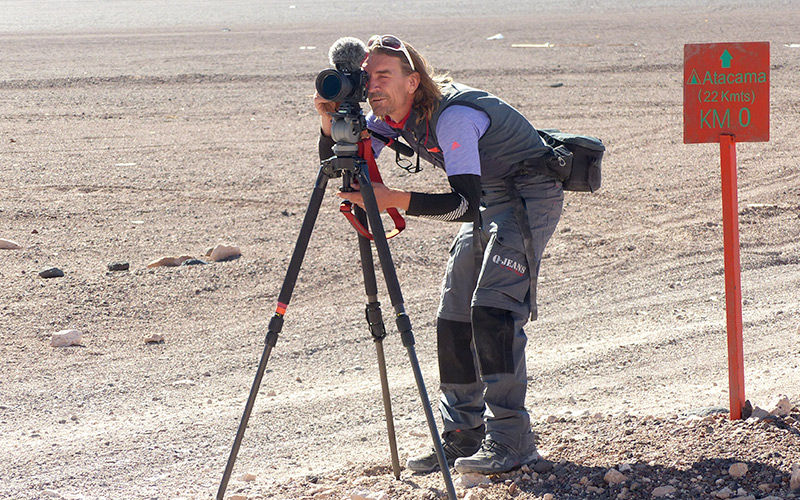 Dear Q-Jeans Team, dear Mike Bosetti,

As a long-time mountain & ski guide, as well as a cameraman on this expedition, I can only express the greatest praise for the functionality and design of these trousers. Even extreme conditions, with sandy and stony ground as well as in extreme cold and stormy winds, could not push to their limits the cleverly thought-out concept and the excellent operation of these trousers with their very well-functioning zippers and many easily closable pockets. Even with gloves and clammy fingers, I could always access my extensive additional equipment, which I urgently needed ready to film, safely and orderly. The robust yet breathable material allowed me to concentrate fully on my challenging work as a cameraman on this expedition without any restrictions. The Q-Jeans pants have thus become a permanent reliable and cherished piece of equipment for me. It will certainly continue to accompany me on adventures hopefully still to come. Absolute recommendation for anyone who loves challenges and appreciates reliability!

Dear Greetings
Axel Wolf Bierbaum


---
Florian Weigl, participant of the MAN Rheinmetall High Altitude Expedition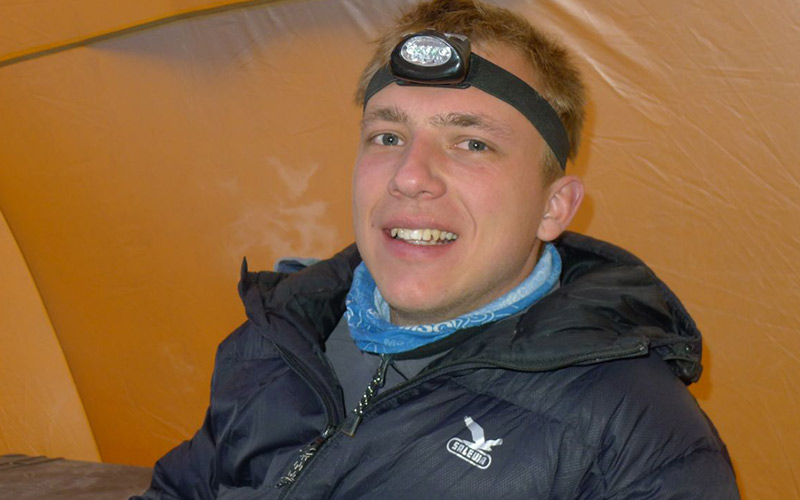 "... Thank you very much for the great pants in this super good quality. I can only praise your excellent work of the very well-thought-out all-rounder pants. I'm already looking forward to the next use...

Wish you success at your Q-Jeans company."
---